Recent TTN News Content
• Question is whether Adelson family was involved in Markel murder, and motives of the suspects - Questions remain unanswered about release of evidence and possible motives for murder - were suspects trying to extort money from Adelsons? ...
• Small explosion causes chaos at Florida A&M University - An explosion at the FAMU campus Thursday was actually a dishwasher catching fire. However it did cause a scare among faculty, staff and students at the Presidential Dining Hall. ...
• In a surprise appearance, Shaq has a ball inspiring neighborhood kids to dream big - A surprise visit by the former star basketball player to Gainesville and the police department brought out good feelings all around as kids got to play with superstar. ...
• 'Cash register justice' for the poor means no justice for many in Florida courts - Prosecutors now seek to extract fees from indigent defendents to help pay office costs, causing possible miscarriage of justice, says national justice center. ...
• If Jeb Bush ever really went to prison in Florida, he wouldn't get a happy reception - The disaster of corruption, privatized prisons, and loss of competent leadership in state prisons is Jeb Bush's legacy in Florida. ...
• Court fails to convict police officer in NC shooting death of former FAMU football player - Family pleads for calm as jury fails to find officer guilty in shooting death of Jonathan Ferrell in Charlotte; no decision yet on retrial. ...
• Carson wins best dressed while Trump brings up the rear in the clash of haberdashery at GOP debate - Who was dressed to win the recent GOP debate? Who wore the most stunning tie, and the best cut suit? Looks like neurosurgeon Ben Carson knows how to dress. Donald Trump, who sells a line of clothing, ironically finishes last. ...
• FSU could receive NCAA sanctions similar to those of Penn State sex scandal - Recent events will add up to more problems for Florida State University when NCAA and Title IX investigators report their findings. ...
• Gators end Florida State's baseball hopes in big wins in Gainesville; on to the Series - Getting back into the College World Series was a dream for both teams, but the Gators managed to teach Florida State a lesson or two. ...
• Miracle of heart transplant puts 'inoperable' Rachel, 10, back in the arms of her new family - The dramatic story of how 10-year-old Rachel McCary got her new heart and a new chance to live is told by Jack Strickland who watched closely at the hospital in Gainesville while a miracle was performed. ...
• Colorful veteran George Barnes' last words were "Don't give up the ship" - George Barnes found himself an outsider at the end of his life, but he made a difference to a lot of people. He gave and shared compassion, and up to the end, he fought a good fight and found a lot of friendship. ...
• VA needs more resources, says vet who was saved, then tossed out minus his wallet and dignity - Experiences suggest the VA does not care about the very people they are supposed to serve, says man who knows...
• 'What? Café' menu boasts music, has become a popular hangout for young adults, state workers, others - What? Cafe is a place to play music, drink coffee, sample a variety of food. ...
• Civil rights pioneers tell of struggle in Tallahassee - 'Unspoken bond' between people of civil rights generation is explained by those who went through the struggle in Florida. ...
• IBM corporation helped Nazi Germany round up Jews and send them to extermination camps, author says - IBM leased its computing machines to Nazi Germany to round up Jews and send them to their deaths by the millions in World War II. ...


CNN National Headlines
»
NJ train crash: The life-saving technology that wasn't installed
»
Train event recorder recovered
»
Photos: Train plows into Hoboken station
»
A timeline of the crash
»
Passengers: 'It just didn't stop'
»
Dramatic video captures destruction after train crash
»
US: Wells Fargo illegally repossessed service members' cars
»
2 US sisters found dead at resort
»
Mayor urged to quit after racist posts
»
6-year-old shooting victim fighting for his life

NPR National Headlines
»
The VA Will Now Pay For Fertility Treatment For Wounded Vets
»
Police Release Videos Of Shooting Of Unarmed Black Man in El Cajon, Calif.
»
Gary Johnson Is Probably The Healthiest Candidate For President
»
In Year Since Water Crisis Began, Flint Struggles In Pipe Replacement Efforts
»
Carnegie Deli Says It Is Closing Down Its Landmark NYC Restaurant
»
Donald Trump Hints At Attacking Hillary Clinton Over Husband's Affairs
»
Candidates Shift Focus To Early Voting In Swing States
»
Flint Couple Celebrates Anniversary By Replacing Lead Tainted Pipes
»
Chicago Fans Infected With Playoff Fever As Cubs Enter Postseason
»
Platform Check: Candidates Signal Support Of New Gun Restrictions
---
Local and State News and Views...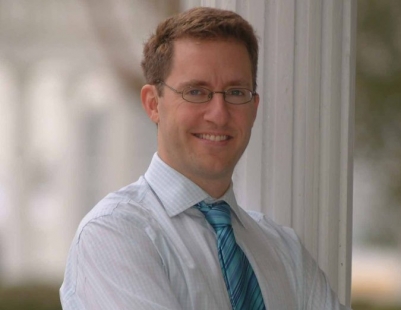 Dan Markel (FSU photo)
Question is whether Adelson family was involved in Markel murder, and motives of the suspects
June 08, 2016
By: Michael Abrams

Opinion
The arrest of a suspect in the Dan Markel murder case raises as many questions as it seems to answer as law enforcement tries to find out who else may have been involved in the shooting death of the prominent young law professor in Tallahassee.
There has been some speculation as to whether the case is being handled carefully. In releasing the information from the sealed probable cause affidavit, the state gave the opportunity for people who may have been involved in the case to seek to flee, according to Tallahassee Police Chief Michael DeLeo, who was clearly unhappy about it.
At the same time, DeLeo, justifiably proud of the work of his staff in collecting evidence for the arrest of a suspect in the July 2014 murder, was asked about the whereabouts of the Adelson family. "We aren't on speaking terms," he said, with what reporters deciphered as a smirk.
Suspects in any case have a right not to talk. To say they are "not talking" imputes, however, that they may have something to hide. This may impede the process of allowing a fair trial.
Both of these events, small as they may seem, may give defendants more ammunition to challenge the activities of the prosecution, if the day ever arrives when someone else is arrested. Whether the case has been compromised in any way is the big question.
Weaknesses in the case?
The failure to arrest others who may be involved in the murder,… (Read More)
---

Small explosion causes chaos at Florida A&M University
February 04, 2016
By: Brianna Harmon and Lyric Porter

Flying sparks and a small explosion in the Presidential Dining Room caused about 30 faculty, staff and students flee from the area Thursday about 1:30 p.m. at Florida A&M University.
…
(Read More)

In a surprise appearance, Shaq has a ball inspiring neighborhood kids to dream big
January 27, 2016
By: Jack Strickland

Shaquille O'Neal stole the show in Gainesville, Florida last weekend. He rolled into town to support the Gainesville Police Department and to inspire and support kids in a disadvantaged neighborhood.… (Read More)
---

Opinion...
Encounter with a manatee on kayak trip down the Wakulla River
We set out before 9 a.m. on a foggy Wakulla river, about 20 miles south of Tallahassee, a river which flows from the famous Wakulla Springs down to the little city of St. Marks in Wakulla County.
I had… (Read More)
---

Florida Tales...
Swept up into court, the homeless lady gets a bit of justice, a taste of mercy in daily docket
By Jack Strickland
Subject: A Day In Court
Everyone should spend a day at a courthouse sitting in a courtroom. Watching justice dispensed is both educational and thought provoking. It's not unlike the process of making sausage or drafting laws… (Read More)
---
The Outlook...
---