Recent TTN News Content
• Women prisoners count their blessings on a tearful Thanksgiving at Lowell Prison - Visits on Thanksgiving were all too short at Lowell Prison where children were asking "Why can't I stay with Mommy?" Columnist Jack Strickland visits at Lowell and writes a riveting story about the emotions of the day as families got together all too briefly. He came away with both a feeling of sadness and of joy. ...
• "Souls to the Polls" march re-enacts history to inspire students at FAMU to vote in the election - FAMU students recreated history on Sunday with a march to the polls to demonstrate the importance of voting and to inspire students to vote in the national election. ...
• Florida women's prison is nightmare as prisoners endure humiliation, poor medical care, rip-offs - Florida's major prison for women is an endless nightmare for those who have to endure the permanent psychological scarring that results from little privacy, no meaningful rehabilitation, general neglect of medical care by the prisons, and the rip-off of high prices for phone calls and items supplied by private contractors. ...
• Question is whether Adelson family was involved in Markel murder, and motives of the suspects - Questions remain unanswered about release of evidence and possible motives for murder - were suspects trying to extort money from Adelsons? ...
• Small explosion causes chaos at Florida A&M University - An explosion at the FAMU campus Thursday was actually a dishwasher catching fire. However it did cause a scare among faculty, staff and students at the Presidential Dining Hall. ...
• In a surprise appearance, Shaq has a ball inspiring neighborhood kids to dream big - A surprise visit by the former star basketball player to Gainesville and the police department brought out good feelings all around as kids got to play with superstar. ...
• 'Cash register justice' for the poor means no justice for many in Florida courts - Prosecutors now seek to extract fees from indigent defendents to help pay office costs, causing possible miscarriage of justice, says national justice center. ...
• If Jeb Bush ever really went to prison in Florida, he wouldn't get a happy reception - The disaster of corruption, privatized prisons, and loss of competent leadership in state prisons is Jeb Bush's legacy in Florida. ...
• Court fails to convict police officer in NC shooting death of former FAMU football player - Family pleads for calm as jury fails to find officer guilty in shooting death of Jonathan Ferrell in Charlotte; no decision yet on retrial. ...
• Carson wins best dressed while Trump brings up the rear in the clash of haberdashery at GOP debate - Who was dressed to win the recent GOP debate? Who wore the most stunning tie, and the best cut suit? Looks like neurosurgeon Ben Carson knows how to dress. Donald Trump, who sells a line of clothing, ironically finishes last. ...
• FSU could receive NCAA sanctions similar to those of Penn State sex scandal - Recent events will add up to more problems for Florida State University when NCAA and Title IX investigators report their findings. ...
• Gators end Florida State's baseball hopes in big wins in Gainesville; on to the Series - Getting back into the College World Series was a dream for both teams, but the Gators managed to teach Florida State a lesson or two. ...
• Miracle of heart transplant puts 'inoperable' Rachel, 10, back in the arms of her new family - The dramatic story of how 10-year-old Rachel McCary got her new heart and a new chance to live is told by Jack Strickland who watched closely at the hospital in Gainesville while a miracle was performed. ...
• Colorful veteran George Barnes' last words were "Don't give up the ship" - George Barnes found himself an outsider at the end of his life, but he made a difference to a lot of people. He gave and shared compassion, and up to the end, he fought a good fight and found a lot of friendship. ...
• VA needs more resources, says vet who was saved, then tossed out minus his wallet and dignity - Experiences suggest the VA does not care about the very people they are supposed to serve, says man who knows...


CNN National Headlines
»
Oakland fire kills at least 9 people, fire chief says
»
13 dead in Gatlinburg wildfires
»
Young ISIS recruit: I was blinded by love
»
Sandy Hook PSA warns of subtle signs of gun violence
»
Hundreds of VA patients possibly exposed to HIV, hepatitis
»
Dakota Access Pipeline CEO has a Cherokee music festival
»
Couple rewrites 'Baby It's Cold Outside' as consent anthem
»
Democrats plot tactics to thwart Obamacare repeal
»
Trio of young House Dems pressure Pelosi
»
Obama signs onto women registering for Selective Service

NPR National Headlines
»
Oakland Fire At Warehouse Party Kills At Least 9
»
Nestle Says It's Found A Way To Reduce Sugar In Chocolate By 40 Percent
»
With A Triple-Double Rivaling Robertson, Russell Westbrook Drives Oklahoma Thunder's Wins
»
2016 Philanthropy Trends: Americans Donate Record $373 Billion
»
Supreme Court Gets Involved In Redistricting
»
Trump-Taiwan Call Signals Trade Implications, Distancing From Traditional Allies
»
Amid Revamp Efforts, Georgia Superintendent Explains Her School's Corporal Punishment Policy
»
Trump Transition Latest: Departure From Decades-Long U.S Foreign Policy; 'Thank-You Tour'
»
Tips For The Family Wallet
»
Tennessee Wildfires Bring Big Loss For Little Wedding Chapel
---
Local and State News and Views...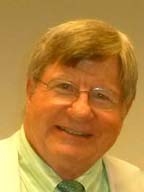 Columnist Jack Strickland
Women prisoners count their blessings on a tearful Thanksgiving at Lowell Prison
November 30, 2016
By: Jack Strickland

It's hard to find something to be thankful for inside a penitentiary. At Lowell Correctional Institution, at Thanksgiving, prisoners seemed determined to overcome their harsh surroundings and give thanks.
They found ways to count their blessing this holiday season in the state prison for women north of Ocala in Marion County.
It was a festive occasion inside the prison visiting park. There, over the holidays, women prisoners celebrated Thanksgiving with their families.

There were tears of joy, or squeals of delight, from most involved as mothers were reunited for a day with their children.
Mothers of all ages radiated with happiness as they hugged their families. Some children clung to their mothers in what appeared to an effort to avoid being separated ever again. The prison provides toys and board games to entertain the children who visit. It seemed to be a bonding experience as mothers played with their children.

Visiting at most Florida prisons is a ritual that occurs on Saturdays and Sundays and some holidays. It is not easy to get in. Visitors have to submit a detailed application in order to be placed on the approved visiting list. They undergo a background check. Several things can disqualify an applicant. It usually takes several months to gain approval. Once on the approved visiting list the individual can visit on any or all visiting days.

The prisoners undergo strip searches that include cavity searches.… (Read More)
---

"Souls to the Polls" march re-enacts history to inspire students at FAMU to vote in the election
November 08, 2016
By: Jasmine Glover

The true spirit of voting history goes back to the time when African Americans were not allowed to vote.
"Souls to the Polls" was an effort to get the students… (Read More)

Florida women's prison is nightmare as prisoners endure humiliation, poor medical care, rip-offs
October 21, 2016
By: Jack Strickland

Arriving at sleepy Lowell, Florida is a rude awakening. The little country town seems lost in a time warp. It hasn't changed much in 50 years. It is the home… (Read More)
---

Opinion...
Southern Scholarship Foundation offers welcome for honors students
By Troy Townsend
College students who display great academic merit and good moral character, but do not have that jingle in their pocket have hope with the Southern Scholarship Foundation.
The Southern Scholarship Foundation, better known as SSF, has been… (Read More)
---

Florida Tales...
Day in court in Alachua County: tragedy without an end
Taylor Swilley was back in court last week. On Thursday, Oct. 6, 21- year old Swilley appeared before Circuit Judge Mark W. Moseley for a monthly case management hearing. Swilley remains in jail. He is held in lieu of a… (Read More)
---
The Outlook...
---