Recent Opinion Content
• I wish I would have hugged my Dad who taught me so many lessons about life
• March in Washington helps revive spirits of marchers, sets up challenge for the future
• Drug addicts fight, sometimes lose, but agency keeps offering hope to community
• Drug addicts get
• Southern Scholarship Foundation offers welcome for honors students
• Real story: Time heals old split over FSU game, wish to return, as Spurrier comes home to cheers
• Encounter with a manatee on kayak trip down the Wakulla River
• Gay marriage decision is intriguing as we look at the opinions of Supreme Court justices
• There are just no guarantees in a presidential election
• Governor doesn't know how to govern, should resign and go back to private business
• A night to remember as UF champion gymnastics team salutes cancer patients with "magic medicine"
• Loss of limb no barrier for people in new support group in town
• Mom refuses to send kids to school program to honor city's cops - the family suffered enough
• Early Christmas miracle came at cash register as customer struggled to pay for her groceries
• Porsche made me feel like a million dollars

Recent TTN News Content
• Out for repair - Off for repairs ...
• UF will not allow white supremacist to speak on campus - The University of Florida has said that the likelihood of violence has caused it to take action to oppose permission for a white academic nationalist to speak on campus. ...
• OL Samuels dies; creative folk artist won state, national acclaim, family asks for help for expenses - O.L. Samuels, 85, was a boxer, bounty hunter, singer, arborist, minister and acclaimed folk artist whose unique carvings were recognized by the public, art collectors and museums including the Smithsonian. ...
• A free life is a miracle for Calvin Thomas after he serves 57 years of a death sentence - It is no small miracle that Thomas is alive. His death warrant was signed in the 1960's. He was moved to "The Ready Room" next to the electric chair as preparations were made for his execution. The courts granted a stay of execution hours before he was scheduled to be put to death. Now, he will enjoy a new life, out of prison. ...
• Aaron Hernandez left a message of eternal life as he willfully took his own life in prison - Aaron Hernandez was a gifted athlete who led a troubled life. But his suicide caught friends and family by surprise, a week after an quital in court on another case. ...
• Frosty the Snowman provided a chilly break from Florida's warmer winter weather - Visiting up North was an experience that a Floridian could enjoy, but coming home to warmer weather makes one appreciate Florida. ...
• Women prisoners count their blessings on a tearful Thanksgiving at Lowell Prison - Visits on Thanksgiving were all too short at Lowell Prison where children were asking "Why can't I stay with Mommy?" Columnist Jack Strickland visits at Lowell and writes a riveting story about the emotions of the day as families got together all too briefly. He came away with both a feeling of sadness and of joy. ...
• "Souls to the Polls" march re-enacts history to inspire students at FAMU to vote in the election - FAMU students recreated history on Sunday with a march to the polls to demonstrate the importance of voting and to inspire students to vote in the national election. ...
• Florida women's prison is nightmare as prisoners endure humiliation, poor medical care, rip-offs - Florida's major prison for women is an endless nightmare for those who have to endure the permanent psychological scarring that results from little privacy, no meaningful rehabilitation, general neglect of medical care by the prisons, and the rip-off of high prices for phone calls and items supplied by private contractors. ...
• Question is whether Adelson family was involved in Markel murder, and motives of the suspects - Questions remain unanswered about release of evidence and possible motives for murder - were suspects trying to extort money from Adelsons? ...
• Small explosion causes chaos at Florida A&M University - An explosion at the FAMU campus Thursday was actually a dishwasher catching fire. However it did cause a scare among faculty, staff and students at the Presidential Dining Hall. ...
• In a surprise appearance, Shaq has a ball inspiring neighborhood kids to dream big - A surprise visit by the former star basketball player to Gainesville and the police department brought out good feelings all around as kids got to play with superstar. ...
• 'Cash register justice' for the poor means no justice for many in Florida courts - Prosecutors now seek to extract fees from indigent defendents to help pay office costs, causing possible miscarriage of justice, says national justice center. ...
• If Jeb Bush ever really went to prison in Florida, he wouldn't get a happy reception - The disaster of corruption, privatized prisons, and loss of competent leadership in state prisons is Jeb Bush's legacy in Florida. ...
• Court fails to convict police officer in NC shooting death of former FAMU football player - Family pleads for calm as jury fails to find officer guilty in shooting death of Jonathan Ferrell in Charlotte; no decision yet on retrial. ...


CNN National Headlines
»
Charlottesville victim's mom has a message for white nationalists
»
Heather Heyer died 'fighting for what she believed in'
»
Explosive panel argument over Trump and race
»
America's complicated history with its Confederate past
»
Sen. Graham to Trump: 'Your words are dividing Americans'
»
Baltimore removes Confederate statues
»
Army chopper crashes off Hawaiian island
»
'Bathroom bill' dies in Texas legislature
»
Performer buses audience to Trump Tower
»
New 'Game of Thrones' leak hits season seven

NPR National Headlines
»
Phoenix Mayor Asks Trump To Delay Visit, Hoping For 'More Sound Judgment'
»
Rituals To Sprinkle A Little Magic Into Your Eclipse Experience
»
Joint Chiefs Denounce Racism After Trump's Comments
»
How My Little Community Garden Plot Went From Flop To Flourish
»
Driver Faces 5 Charges — And Potential Death Penalty — Over Immigrants' Deaths
»
Make Your Own Eclipse Viewer
»
Torches Replaced By Candlelight As Thousands Gather For Charlottesville Vigil
»
He Crossed The Border In A Packed, Unventilated Trailer And Survived
»
Many Nurses Lack Knowledge Of Health Risks To Mothers After Childbirth
»
Federal Appeals Court Says Arkansas Can Block Medicaid Payments To Planned Parenthood

CNN World Headlines
---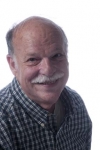 Opinion... Michael Abrams
Encounter with a manatee on kayak trip down the Wakulla River
--- Advertisement ---
June 08, 2016
We set out before 9 a.m. on a foggy Wakulla river, about 20 miles south of Tallahassee, a river which flows from the famous Wakulla Springs down to the little city of St. Marks in Wakulla County.
I had brought my small nine foot kayak and friends were testing their new green canoe over the dark waters of the beautiful, slow moving river.

We put in near the TNT kayak rental place, where people can rent a canoe and spend the day riding the river without having to bring their own boats.
Further north, on the Shadeville Highway, is the Wilderness Way shop, which owns TNT and where one can find a good selection of kayaks from which to purchase a dream vehicle for exploring Florida.
Using the landing costs five dollars, fairly reasonable for the exhilaration such trips provide.
Mine was a simple kayak and easy to maneuver as we set out up the river, against the current.
One of the people at the landing said that she had seen a baby manatee earlier, and so we were eager to see one of the endangered animals for ourselves
.
As we pushed along the river, I could see the beautiful pink wild roses along the side, along with the pink physostegia, sometimes called false dragonhead, which is a member of the mint family. It was abundant.
Fog clung to the river as we paddled, and I spotted an alligator coasting along the side of the river. This gator had good speed and easily would have been able to overtake a kayak. Fortunately, the gator was not interested in the kayak and I was not interested enough to disturb the gator's vigil. Gators appear and disappear at their own whim and always keep you guessing where they might show up.
It started to rain heavily, and we sought shelter under a dock in our boats, along with a fellow from Deland, Florida, who had rented a kayak. While the rain poured down we talked photography and computers and it was a nice break from the paddling
,
On the way back, my friends Raul and Sarah encountered a playful manatee and quickly called me over.
When I got there, the manatee was swimming beside their canoe, looking at them, and they had petted its leathery skin. It seemed like the manatee wanted to play games as it went under and around the boats again.
I reached out with my hand into the door water and felt the back of the manatee as it brushed by, and the back seemed like thick leather to me. The manatee quickly submerged like a submarine, and we saw it take off for other places.
Thus was this encounter the highlight of the day. I realized that I was an intruder upon the waters, but that the manatee was unafraid to show hospitality.
I remembered my youth in Miami where I and my friends were less than hospitable to these poor creatures.
As I learned more about them, it seemed more evident to me that humans have to learn to live alongside with the creatures of the earth.
That touch in the Wakulla is something I probably won't forget.