Recent Opinion Content
• I wish I would have hugged my Dad who taught me so many lessons about life
• March in Washington helps revive spirits of marchers, sets up challenge for the future
• Drug addicts fight, sometimes lose, but agency keeps offering hope to community
• Drug addicts get
• Southern Scholarship Foundation offers welcome for honors students
• Real story: Time heals old split over FSU game, wish to return, as Spurrier comes home to cheers
• Encounter with a manatee on kayak trip down the Wakulla River
• Gay marriage decision is intriguing as we look at the opinions of Supreme Court justices
• There are just no guarantees in a presidential election
• Governor doesn't know how to govern, should resign and go back to private business
• A night to remember as UF champion gymnastics team salutes cancer patients with "magic medicine"
• Loss of limb no barrier for people in new support group in town
• Mom refuses to send kids to school program to honor city's cops - the family suffered enough
• Early Christmas miracle came at cash register as customer struggled to pay for her groceries
• Porsche made me feel like a million dollars

Recent TTN News Content
• The down and out: tales of people trapped in a storm that wrought havoc in Florida - The down-and-out victims of Hurricane Irma come from various walks of life, and many of them are in Florida's prison system. This is their story....
• Hurricane is coming, batten down the hatches - Preparations are essential as storm approaches the Tallahassee area ...
• Out for repair - Off for repairs ...
• UF will not allow white supremacist to speak on campus - The University of Florida has said that the likelihood of violence has caused it to take action to oppose permission for a white academic nationalist to speak on campus. ...
• OL Samuels dies; creative folk artist won state, national acclaim, family asks for help for expenses - O.L. Samuels, 85, was a boxer, bounty hunter, singer, arborist, minister and acclaimed folk artist whose unique carvings were recognized by the public, art collectors and museums including the Smithsonian. ...
• A free life is a miracle for Calvin Thomas after he serves 57 years of a death sentence - It is no small miracle that Thomas is alive. His death warrant was signed in the 1960's. He was moved to "The Ready Room" next to the electric chair as preparations were made for his execution. The courts granted a stay of execution hours before he was scheduled to be put to death. Now, he will enjoy a new life, out of prison. ...
• Aaron Hernandez left a message of eternal life as he willfully took his own life in prison - Aaron Hernandez was a gifted athlete who led a troubled life. But his suicide caught friends and family by surprise, a week after an quital in court on another case. ...
• Frosty the Snowman provided a chilly break from Florida's warmer winter weather - Visiting up North was an experience that a Floridian could enjoy, but coming home to warmer weather makes one appreciate Florida. ...
• Women prisoners count their blessings on a tearful Thanksgiving at Lowell Prison - Visits on Thanksgiving were all too short at Lowell Prison where children were asking "Why can't I stay with Mommy?" Columnist Jack Strickland visits at Lowell and writes a riveting story about the emotions of the day as families got together all too briefly. He came away with both a feeling of sadness and of joy. ...
• "Souls to the Polls" march re-enacts history to inspire students at FAMU to vote in the election - FAMU students recreated history on Sunday with a march to the polls to demonstrate the importance of voting and to inspire students to vote in the national election. ...
• Florida women's prison is nightmare as prisoners endure humiliation, poor medical care, rip-offs - Florida's major prison for women is an endless nightmare for those who have to endure the permanent psychological scarring that results from little privacy, no meaningful rehabilitation, general neglect of medical care by the prisons, and the rip-off of high prices for phone calls and items supplied by private contractors. ...
• Question is whether Adelson family was involved in Markel murder, and motives of the suspects - Questions remain unanswered about release of evidence and possible motives for murder - were suspects trying to extort money from Adelsons? ...
• Small explosion causes chaos at Florida A&M University - An explosion at the FAMU campus Thursday was actually a dishwasher catching fire. However it did cause a scare among faculty, staff and students at the Presidential Dining Hall. ...
• In a surprise appearance, Shaq has a ball inspiring neighborhood kids to dream big - A surprise visit by the former star basketball player to Gainesville and the police department brought out good feelings all around as kids got to play with superstar. ...
• 'Cash register justice' for the poor means no justice for many in Florida courts - Prosecutors now seek to extract fees from indigent defendents to help pay office costs, causing possible miscarriage of justice, says national justice center. ...


CNN National Headlines
»
California's Thomas Fire keeps burning
»
California residents decorate their burned homes
»
Mom and son scramble 4 times to stay out of fire's path
»
The wildfires by the numbers
»
These states could be the next Alabama
»
Michigan voters: Blame Congress, not Trump
»
Surprise inspections find 'significant issues' in treatment of ICE detainees
»
Paul Ryan 'soul searching,' possible he could leave Congress after 2018 elections
»
The Senate is now very much in play in 2018
»
Cruise control designs could solve traffic jams

NPR National Headlines
»
Leading Bump Stock Manufacturer To Resume Sales Tuesday
»
Lawyer For Rand Paul's Neighbor Says 'Trivial' Dispute Led To Assault
»
Trump: Curbs On Gun Sales Would Make 'No Difference' In Texas Shooting
»
Maine Voters Will Decide If They Want More Access To Medicaid
»
Voters Confused By Ohio's Ballot Question On Drug Prices
»
Trump's 2016 Victory Speech, Annotated 1 Year Later
»
What To Watch In Tuesday's Elections Across The Country
»
In Texas And Beyond, Mass Shootings Have Roots In Domestic Violence
»
Man Who Exchanged Fire With Texas Shooter: 'I Was Scared To Death'
»
In Visit To South Korea, Trump Continues Theme Of Security And Trade

CNN World Headlines
---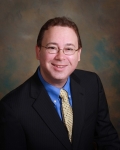 Opinion... David Abrams
Gay marriage decision is intriguing as we look at the opinions of Supreme Court justices
--- Advertisement ---
August 09, 2015
Part One of Three Parts Following
It's been a short time since the Supreme Court issued its decision in Obergefell v. Hodges in which it held that the Constitution protects the right of marriage for same sex couples. I read the decision immediately after it was published and I've been contemplating what to write about it since then.
Journalists have already written much about this opinion and I'm certain that the future will bring even more commentary by formal legal scholars. There is much about this opinion and the dissents that I find intriguing and worthy of discussion.
In many ways, I see a reflection of the different perspectives of the American people in the writings of the Supreme Court Justices. Because of the complexity of the various approaches by the jurists in the opinion and multiple dissents, I'm going to divide this into 3 parts in order to keep this from becoming too lengthy and to better focus on the writings of the individual justices.
The 5-4 decision is the narrowest possible victory for the petitioners and the split decision is reflective of the societal split and legal difficulty regarding the topic of same-sex marriage. My experience has been that, at its best, the intersection between law and family is difficult. The law seeks certainty and predictable outcomes. It favors statutes and rules that can be applied uniformly to all that appear before a Court.
Families and relationships are anything but formulaic. What is just and proper in one family, or relationship, might not be in another. However, there is a tradition among judges that wherever possible they will decide a case on the simplest basis and in the manner that leaves the law as untouched as possible. Despite all the talk of this case as being a historic groundbreaking decision, I believe the Court kept to this tradition, as I will explain below.
Justice Kennedy, author of the majority opinion, begins the opinion by examining the history of marriage. He notes that marriage has evolved throughout history and "has not stood in isolation from developments in law and society." I feel that he treats the subject and the people involved with a great deal of compassion. He humanizes the case by reciting the backstories and struggles of the petitioners.
The case is actually a consolidation of cases from different states involving 3 different couples, each with a unique and compelling story of the harm they suffered from denial of their request to marry or have their marriage recognized by their home state. This humanization of the issue continues throughout the majority decision with language such as:
"Marriage responds to the universal fear that a lonely person might call out only to find no one there. It offers the hope of companionship and understanding and assurance that while both still live there will be someone to care for the other."
It is important to remember that the role of the US Supreme Court is one of Constitutional Interpretation. It is not a trial Court that decides issues of fact. Its fundamental role is to be the final decision-maker on Constitutional issues. Therefore, it is appropriate to ask, what does the Constitution have to say about marriage, a historically religious ritual often performed by clergy?
After all, we don't hear of issues regarding baptism or Bar Mitzvahs coming before the Court. On the other hand, the marriage relationship, as is noted in the opinion, is a major part of American law with many benefits and privileges being granted through law to married couples. It is this dichotomy of marriage as both religious and secular that makes it such an emotionally charged subject. Interestingly, religion is mentioned in the Constitution, but the word "marriage" doesn't appear even once in the US Constitution.
One might expect that the Court would decide this issue on the basis of religious freedom. That is, if a clergy person will marry you, then by virtue of your right to religious freedom, the state must recognize your marriage. However, the Court, I believe very wisely, didn't base its decision upon religious freedom. To have decided the issue on the basis of religious freedom would have elevated clergy to the role of legislating marriage from their pulpits and created a de facto violation of the separation of church and state.
The Court decided the issue based upon the Due Process and Equal Protection clauses contained 14th Amendment of the Constitution, which is familiar territory for the Court when deciding issues of family life. The Constitutional text that the Court considered is:
"No State shall make or enforce any law which shall abridge the privileges or immunities of citizens of the United States; nor shall any State deprive any person of life, liberty, or property, without due process of law; nor deny to any person within its jurisdiction the equal protection of the laws."
While marriage is not a mentioned in the Constitution, the Supreme Court long ago determined that marriage is a fundamental right that must be highly protected against government intrusion. The Court has used this reasoning in prior cases to conclude that state laws restricting marriage based upon race, prohibiting marriage for inmates, laws restricting the right of marriage for fathers with unpaid child support were all unconstitutional.
The opinion plainly states that the Court does not see itself as creating a new marriage right, but as affirming a deepened understanding of an existing right. Justice Kennedy writes:
"The limitation of marriage to opposite-sex couples may long have seemed natural and just, but its inconsistency with the central meaning of the fundamental right to marry is now manifest. With that knowledge must come the recognition that laws excluding same-sex couples from the marriage right impose stigma and injury of the kind prohibited by our basic charter."
In other words, the concept of liberty and equality in the United States is not static, but changes as our understanding and insight expands. The Court gives an excellent example of this concept of emerging understanding by discussing the abolition of the laws that treated married women unequally known as the "doctrine of coveture". Historically, married women in the United States lacked legal capacity, they were considered subjects of their husbands, and all their property belonged to their husbands. Contracts by married women were unenforceable unless her husband ratified the contract.
Such laws persisted in our country up through 1981 when the US Supreme Court declared them to be unconstitutional. As noted by the Court, if the Court had not looked to emerging insights of liberty and equality, married women in the United States would have remained subjects of their husband.
One interesting aspect of this decision that I expected to see but wasn't included, is the application of the "strict scrutiny test". In prior cases involving fundamental rights, the Court has utilized an analysis known as "strict scrutiny".
In this analysis, once the Court has found that a fundamental right is at issue, the State then has the burden of showing that there is a compelling state interest at stake to justify the intrusion upon the fundamental right and that the state action is narrowly tailored to further the compelling interest while limiting the intrusion upon the fundamental right.
For example, if a state wants to remove a child from a parent it is infringing upon the parental right of privacy and it must show a compelling interest such as protecting the child from abuse. The removal must be no more than is necessary to protect the child, thus if supervised visits can be done safely, they must be allowed. I am not sure why the Court omitted the strict scrutiny analysis in this case. Perhaps, it felt this was unnecessary given the citation to prior cases.
Having found that marriage is a fundamental right that cannot be denied to same sex couples, the Court then discusses why this issue cannot be left to the voters through the democratic process. I will discuss this issue further when I address the dissent filed by Justice Roberts who argues this point quite strongly.
I believe Justice Kennedy could have ended the decision at this point, but I suspect he understood the controversial nature of the decision and the need to thoroughly explain the reasoning and scope of the decision. Just before ending, he addresses the issue of same-sex couples whose marriages are valid in one state, but not recognized in another. He describes this situation as "the most perplexing and distressing complication[s] in the law of domestic relations" and then describes the hardship and risk this creates for same sex couples.
He concludes his discussion of that topic by stating "that there is no lawful basis for a State to refuse to recognize a lawful same-sex marriage performed in another State on the ground of its same-sex character."
There is another aspect to consider when analyzing Justice Kennedy's writings. That is, whether or not Justice Kennedy is writing for the present or for future generations. The US Supreme Court has too often been on the wrong side of history and justice when it comes to issues of equality and civil rights. The Court spent a generation upholding and defending segregation. It upheld internment of Americans with Japanese heritage during Word War II.
Such decisions have not enhanced the historical reputation of the Court as a place where justice was found. Justice Kennedy clearly writes this opinion from a position of enlightened moral authority. I suspect that he has a vision of the future and he writes to bring the Court into alignment with the vision.
In the closing paragraph, the opinion returns to the aspirational language seen at the beginning. The language is much more akin to that used in a marriage ceremony than what is usually seen in a Supreme Court opinion, but I think it fits well with the overall compassionate tone of the opinion.
I believe this paragraph will be of great value to future generations and I would not at all be surprised to see it become a part of same-sex marriage ceremonies. I think that, even if you read nothing else of the actual opinion, the final paragraph is well worth reading:
"No union is more profound than marriage, for it embodies the highest ideals of love, fidelity, devotion, sacrifice, and family. In forming a marital union, two people become something greater than once they were. As some of the petitioners in these cases demonstrate, marriage embodies a love that may endure even past death. It would misunderstand these men and women to say they disrespect the idea of marriage.
Their plea is that they do respect it, respect it so deeply that they seek to find its fulfillment for themselves. Their hope is not to be condemned to live in loneliness, excluded from one of civilization's oldest institutions. They ask for equal dignity in the eyes of the law. The Constitution grants them that right."
Part Two

In this posting I explore Justice Roberts' dissent in the same sex marriage decision, Obergefell v. Hodges. I will deal with the dissents of Justice Scalia and Justice Thomas in a third and last installment of posts on this decision. I want to deal with Justice Roberts individually because I find his dissent to be more interesting and much more reasoned than the dissents of Scalia and Thomas.
The opening of Justice Roberts' dissent is quite characteristic of the tone and balance that I feel he uses throughout the entire dissent. The dissent opens with the following:
"Petitioners make strong arguments rooted in social policy and considerations of fairness. They contend that same-sex couples should be allowed to affirm their love and commitment through marriage, just like opposite-sex couples. That position has undeniable appeal."
It is an opening paragraph that when I read it seemed to me to be an attempt to create a distance between homophobia and his argument that there is no Constitutional right to same sex marriage. The message seems to be that one of that, while allowing same sex marriage may seem to be the right thing to do, such reasoning is not appropriate for the Court. He immediately dismisses the arguments of fairness by stating:
"Whether same-sex marriage is a good idea should be of no concern to us."
He returns to this concept of judicial restraint several times in the opinion with statements such as:
"It is not about whether, in my judgment, the institution of marriage should be changed to include same-sex couples. It is instead about whether, in our democratic republic, that decision should rest with the people acting through their elected representatives, or with five lawyers who happen to hold commissions authorizing them to resolve legal disputes according to law.
Justice Roberts argues that establishing the definition of marriage is an issue relegated to the States that should be resolved through the ballot and legislative process. While he concedes that the historical precedents of the Court view marriage as a fundamental right, he would have the scope of that right be decided at the state level. What he doesn't do though, which is considered by the majority opinion, is consider the Constitutional ramifications of allowing marriage to be defined at the State level. He doesn't seem to be bothered by a result where marriages are recognized in one state, but not another.
Although he returns to the argument time and time again in his long and largely repetitive dissent, he never addresses how under his paradigm one reconciles the fundamental inequality that arises. Roberts either does not seem to notice, or is not bothered by, an outcome where for opposite sex couples, marriage is a fundamental right protected by the Constitution that is beyond the reach of voters or the legislature. Whereas for same sex couples marriage would only exist as a matter of statutory law, subject to changes by the voters and legislature, and without Constitutional protection.
Justice Roberts conducts an analysis of marriage and its historical roots. In my opinion this is probably the weakest part of his dissent. His examination of marriage is incredibly limited in scope. Regarding the reason for marriage's existence he writes:
"It arose in the nature of things to meet a vital need: ensuring that children are conceived by a mother and father committed to raising them in the stable conditions of a lifelong relationship."
Justice Roberts never explores the idea of marriage beyond what he claims is its biological roots. He claims that this is the "singular understanding of marriage" throughout American history. He spends quite a bit of time over several pages making the argument that marriage is tied to procreation. He concludes this discussion of traditional marriage by conceding that the majority is correct that marriage has changed over time, but limits this concession by stating that the "core meaning" has not changed.
He never addresses the fact that we don't limit marriage to only those who can procreate, or that recognition of marriage carries with it many benefits and privileges not associated with procreating such as who would be appointed as a natural guardian of an incapacitated spouse, intestate property distribution, etc. His writing completely ignores the reality that many couples marry with no intention of ever having children and that there is no less protection given to childless marriages.
When Justice Roberts addresses the Equal Protection and Due Process protections that underlie the majority decision he begins by again returning to the judicial restraint argument:
"Stripped of its shiny rhetorical gloss, the majority's argument is that the Due Process Clause gives same-sex couples a fundamental right to marry because it will be good for them and for society. If I were a legislator, I would certainly consider that view as a matter of social policy. But as a judge, I find the majority's position indefensible as a matter of constitutional law."
It is from this point that his dissent starts to get a little weird. He looks to the Dred Scott decision as a justification for severely limited substantive due process (Equal Protection and Due Process Clauses) in which the Supreme Court struck down the Congressionally enacted Missouri Compromise on the basis that it resulted in a slaveholder loosing his property interest in a slave when they crossed into a non-slave state. He then basically claims that it was the Dred Scott decision that led to the Civil War and that the reasoning behind majority decision is analogous to Dred Scott.
Here's what's weird about this. The Due Process and Equal Protection clauses contained in 14th Amendment that were relied upon by the majority in deciding the issue of same sex marriage are post-Civil war amendments. They did not exist in the Constitution when Dred Scott was decided. He declares that Dred Scott that was overruled by the Civil War, which is an argument that I've never heard anyone make in any context.
He accuses the majority of readopting the due process analysis long disfavored from the Lochner opinion, which involved the Court investigating whether or not a particular law was justified where a liberty interest is involved. In other words, the Supreme Court was acting to review the wisdom of a law rather than the Constitutionality of a law. All of this is argued in support of the overall theme of his dissent in which is he sees the decision as judicial activism.
"The doctrine that . . . due process authorizes courts to hold laws unconstitutional when they believe the legislature has acted unwisely," we later explained, "has long since been discarded. We have returned to the original constitutional proposition that courts do not substitute their social and economic beliefs for the judgment of legislative bodies, who are elected to pass laws."
One challenge that Justice Roberts faces in justifying his dissent is that the majority decision points to the numerous prior decisions holding that marriage is a fundamental right that cannot be restricted by the State without justification. Justice Roberts, in what appears to me to be a weak argument, tries to get around this by stating that none of those cases involved a change in the "core definition" of marriage.
In many ways, his entire argument comes to down to whether or not the state laws in question are viewed as a "definition" of marriage or a "restriction" on marriage. Justice Roberts appears to be with the majority when it comes to recognizing that the states face a high burden when justifying a restriction on the right of marriage. However, he believes that they're free to do as they see fit when it comes to the "definition" of marriage. This is clearly articulated when, in distinguishing the right to marry cases, he writes:
"In short, the "right to marry" cases stand for the important but limited proposition that particular restrictions on access to marriage as traditionally defined violate due process. These precedents say nothing at all about a right to make a State change its definition of marriage, which is the right petitioners actually seek here."
Numerous times returns to beating the long dead horse of Lochner in what is a lot of repetitive language covering arguments made earlier in the dissent. However, when he finally tires of arguing Lochner, he actually moves into what I think is the most interesting part of his dissent in which he asks the question:
"One immediate question invited by the majority's position is whether States may retain the definition of marriage as a union of two people. "
In this portion of the dissent, I think he's actually onto something. He points out that there is a strong historical basis for plural marriage and that the reasoning adopted by the majority could equally apply to a person seeking plural marriage. I suspect that he's asking this question for the purpose of raising fears of the majority decision, but I do think it's an accurate insight into the potential impact of the holding.
Interestingly, he does leave himself an exit strategy should the issue of plural marriage come before the Court by stating: "there may well be relevant differences that compel different legal analysis."
Justice Roberts closes the decision with several pages of what can best be described as "the sky is falling" rhetoric. He claims that today's decision will undermine the respect for, and authority of, the Court. He even does so far as to claim that the petitioners in the case have actually lost in the long run:
"however heartened the proponents of same-sex marriage might be on this day, it is worth acknowledging what they have lost, and lost forever: the opportunity to win the true acceptance that comes from persuading their fellow citizens of the justice of their cause. And they lose this just when the winds of change were freshening at their backs."
After accusing the majority of sullying the names of people opposed to same sex marriages, Justice Roberts closes with what I feel comes across as a very sarcastic ending:
If you are among the many Americans—of whatever sexual orientation—who favor expanding same-sex marriage, by all means celebrate today's decision. Celebrate the achievement of a desired goal. Celebrate the opportunity for a new expression of commitment to a partner. Celebrate the availability of new benefits. But do not celebrate the Constitution. It had nothing to do with it. "
I'm honestly disappointed that he decided to end with such a spiteful statement. Although I'm not persuaded by his arguments, he raises what I feel are some interesting questions and concerns. However, I find the issues he raises lose their dignity when coupled with his closing. Is Justice Roberts a sore loser, or someone who truly sees the role of the Court as so limited that it must ignore emerging concepts of justice at the expense of honoring tradition?
I don't know. Numerous times in the decision he explains that the outcome is not of concern to the Court because that is a policy consideration for the legislature.
While I respect the idea of judicial restraint, I'm not convinced that our founders envisioned our Judicial branch to be little more than a potted plant that is intellectually impotent in the face of injustice.
It is the refusal of the Court to act in the face of injustice through decisions such as Dred Scott, Plessy (upholding separate but equal), and Korematsu (upholding internment of Americans of Japanese descent) that have brought shame upon the Court. I do think Justice Roberts' concerns about short-circuiting the democratic process are of legitimate concern whenever a case such as this is before the Court.
However, I don't feel that he's even begun to adequately distinguish a law that "defines" marriage as only applying to certain people from a law that "restricts" marriage in a way that violates the Constitution. I suspect, that if this could have been done, this case would have been decided differently.

Part Three
In this final installment of my examination of the U.S. Supreme Court decision regarding same sex marriage in Obergefell vs. Hodges I examine the dissents of Justice Thomas and Justice Scalia.
Justice Scalia concurs with the dissent of Justice Roberts, but felt that it was necessary for him to write separately "to call attention to this Court's threat to American democracy."
Justice Scalia is quite famous for his scorching and snarky dissents in which he often resorts to ridicule of the other justices and their reasoning. In this dissent he doesn't disappoint us in the least. His opening is similar to Justice Roberts' dissent in that he tries to create distance between his "personal feelings" regarding same-sex marriage and his opposition to finding a right to marriage for same sex couples. Justice Scalia writes:
"The substance of today's decree is not of immense personal importance to me. The law can recognize as marriage whatever sexual attachments and living arrangements it wishes…it is not of special importance to me what the law says about marriage."
In other words, like Justice Roberts, he's trying to insulate himself from being judged homophobic by history. Having assured everyone that he doesn't hate gay people, Justice Scalia then becomes quite melodramatic in his dissent. He basically accuses his fellow justices of destroying American democracy and taking over the other branches of government.
"Today's decree says that my Ruler, and the Ruler of 320 million Americans coast-to-coast, is a majority of the nine lawyers on the Supreme Court."
In classic Scalia fashion he accuses his fellow justices of "robbing the people of the freedom to govern themselves". His argument throughout his dissent is really two-fold: 1.) This is a political question with no civil right involved. 2.) Marriage is a matter for the States and does not involve a constitutionally protected liberty interest.
It is interesting to note that although Justice Scalia criticizes the majority for failing to present a more developed legal argument, his dissent contains only the most minimal citation to judicial precedent. He repeatedly returns to the fact that only nine Supreme Court justices get to decide the case.
However, he doesn't acknowledge the dozens of District Court and Appellate Judges who, during the decisions giving rise to the present case, repeatedly reached the same outcome as the majority in this case. Indeed, only a small number of Judges have found that same sex marriage is not a Constitutionally protected right.
One very interesting portion of his argument arises during his criticism of his colleagues and the institution in which they serve. Justice Scalia brings up an interesting, and I think important, observation regarding the lack of diversity in today's Supreme Court. "The Court," he writes:
"consists of only nine men and women, all of them successful lawyers who studied at Harvard or Yale Law School. Four of the nine are natives of New York City. Eight of them grew up in east- and west-coast States. Only one hails from the vast expanse in-between. Not a single South-westerner or even, to tell the truth, a genuine Westerner (California does not count). Not a single evangelical Christian (a group that comprises about one quarter of Americans), or even a Protestant of any denomination."
Actually, Justice Scalia is somewhat misleading in this statement. His colleague and friend, Justice Ginsberg is a graduate of Columbia Law School, although she did study at Harvard before transferring to Columbia. In many ways, this is a somewhat odd attack on what many feel is the most diverse Court in our history. Consider that 3 out of the 4 women who have ever served on the Court are currently serving.
There is a Black male justice, of which there has only been one other. As far as we know, there are no homosexual Justices (Although it does appear that the only person nominated from my hometown of Tallahassee, George Harold Carswell, may be the only non-heterosexual ever nominated).
We have the first and only Hispanic Justice. He is correct that the Court lacks religious diversity. All current justices are either Catholic or Jewish, although historically 91 of the 112 Justices who have served on the Court come from a Protestant background. The average age of our current justices is approximately 70 years old. The lack of diversity in legal education is also concerning.
This commentary on diversity becomes more intriguing because later in the dissent Justice Scalia cites to the wisdom of a group of historic Judges who are hardly a diverse group at all:

Judge Race Religion
Thomas Cooley White Protestant
John Marshall Harlan White Protestant
Oliver Wendell Holmes, Jr. White Unitarian
Learned Hand White Protestant turned agnostic
Louis Brandeis White Jewish
William Howard Taft White Unitarian
Benjamin Cardozo White Jewish
Hugo Black White Protestant
Felix Frankfurther White Jewish
Robert Jackson White Protestant
Henry Friendly White Unknown
In many ways that's the irony of Justice Scalia's dissent. He utilizes diversity as a weapon to criticize, but he's not at all bothered by the lack of historic diversity in our legal system to whose precedents he believes we should rigidly adhere. He doesn't seem to see diversity as something that is protected by the Constitution. Yet there is an uncomfortable truth to Justice Scalia's argument that the Constitution doesn't create rights to promote fairness and justice for a diverse society.
Our founding fathers and ancestors did not see justice and fairness in ways that we do in modern times. Consider for instance that State laws prohibiting contraception for married couples were lawful until 1965. It wasn't until 1981 that we got a woman on the US Supreme Court. Our nation didn't even prohibit segregated schools until 1954. As recently as 1986 the Supreme Court upheld laws criminalizing gay sex. I can't help but wonder if Justice Scalia thinks we should be bound to the past until such time as the electoral process provides an opportunity to vote for change?
Justice Scalia's dissent argues this limitation of Constitutional protection by claiming that the Court should refrain from looking to the spirit, the intent, and the promise of the Constitution. The focus should remain only on the text. Justices should not read into the text any rights that are not explicitly stated. He believes that it is through constitutional amendment and not judicial interpretation based upon experience that change should occur.
While I do not think this perspective is without merit, I don't believe that for many oppressed and minority groups his perspective offers a realistic hope of justice and freedom from oppression by the majority group. Other than women's suffrage and abolishing slavery, our nation has never once amended the Constitution to create a new right or to offer any group protection from any form of oppression.
Lastly, to conclude this blog post, we turn to the dissent of Justice Thomas who begins his dissent by rejecting the majority's concept of liberty. He writes:
"The Court's decision today is at odds not only with the Constitution, but with the principles upon which our Nation was built. Since well before 1787, liberty has been understood as freedom from government action, not entitlement to government benefits."
Justice Thomas utilizes a definition of liberty that was written in 1769 in an analysis of the laws of England, the very nation we broke away from in pursuit of freedom:
"the power of loco-motion, of changing situation, or removing one's person to whatsoever place one's own inclination may direct; without imprisonment or restraint, unless by due course of law."
He then conducts an analysis of liberty, as it was understood under the British Magna Carta. His reasoning for doing this is his belief that this was the understanding of liberty possessed by the framers of the Constitution. He spends a great deal of time in his exploration of "liberty" and seems willing to expand it to include freedom from government action. However, he claims that even with this expanded definition he still rejects the right of same sex marriage because he sees the right of marriage, along with the governmental benefits, to be about an entitlement to governmental benefits.
Justice Thomas points out that the petitioners are free to have whatever form of religious marriage they wish, but that in his view the case is about their seeking governmental recognition of their marriage and the governmental benefits that flow from that recognition.
These may be valid points, but Justice Thomas doesn't in any way address, other than by virtue of tradition, why the government can restrict its recognition of marriage to only one man and one woman. I'm left wondering, under Justice Thomas' perspective, when can the government create benefits that are entitled to some people and not others? Could we create a benefit that is arbitrarily for men only, for people of color only, only for Catholics, etc.? If my understanding of Justice Thomas is correct, then he believes such would be allowed.
The final issue that comes up in Justice Thomas' dissent is without a doubt the most bizarre piece of judicial writing that I have ever read. Honestly, I was shocked when I read it and it still seems like something you'd read in the Onion rather than a US Supreme Court opinion.
Justice Thomas begins discussing "dignity" and states that the US Constitution does not protect it. He claims that because dignity is innate to all human beings it cannot be impacted, positively or negatively by governmental action. He writes:
"Slaves did not lose their dignity (any more than they lost their humanity) because the government allowed them to be enslaved. Those held in internment camps did not lose their dignity because the government confined them. And those denied governmental benefits certainly do not lose their dignity because the government denies them those benefits. The government cannot bestow dignity, and it cannot take it away."
I'm at a complete loss as to what to say about this other than it's got to be one of the most ridiculous and callous statements ever written by a Supreme Court Justice. In my opinion, the right to vote, due process, freedom of speech, and protection against unlawful searches and seizures are all rooted in a fundamental respect for the dignity of human beings.
To view our Constitution as providing nothing more than a framework for the function of government to me is to strip it of articulation of our values. This ultimately denigrates the very nature of the document and the nation that looks to it for direction. I'm simply appalled.
In closing, this decision and the dissents, apart from their important impact upon American life, reflect many of the challenges and conflicting perspectives we face as our nation moves into the 21st century. In some ways, and it's strange for me to admit this, Justice Scalia may have some valid points when he argues that rather than looking to our Courts to create new rights, we should be amending the Constitution.
Consider that ours is the oldest Constitution is use in the world today and we've rarely amended it. With the exception of women's suffrage and the abolishing of slavery, we've not amended it to create any new civil rights or end oppression in over 200 years. We are utilizing a document that pre-dates the industrial revolution, any form of electronics, and mechanized transportation to run what is perhaps the most complex civilization in the history of the world.

The question that will remain after this case is to what degree do we reinterpret and extrapolate to find meaning and direction, and at what point do we simply say that it's time to amend or rewrite? My thought is that not do either of these things will allow us turn a blind eye to injustice and inequality as these concepts emerge in the modern world.