Recent Opinion Content
• I wish I would have hugged my Dad who taught me so many lessons about life
• March in Washington helps revive spirits of marchers, sets up challenge for the future
• Drug addicts fight, sometimes lose, but agency keeps offering hope to community
• Drug addicts get
• Southern Scholarship Foundation offers welcome for honors students
• Real story: Time heals old split over FSU game, wish to return, as Spurrier comes home to cheers
• Encounter with a manatee on kayak trip down the Wakulla River
• Gay marriage decision is intriguing as we look at the opinions of Supreme Court justices
• There are just no guarantees in a presidential election
• Governor doesn't know how to govern, should resign and go back to private business
• A night to remember as UF champion gymnastics team salutes cancer patients with "magic medicine"
• Loss of limb no barrier for people in new support group in town
• Mom refuses to send kids to school program to honor city's cops - the family suffered enough
• Early Christmas miracle came at cash register as customer struggled to pay for her groceries
• Porsche made me feel like a million dollars

Recent TTN News Content
• Out for repair - Off for repairs ...
• UF will not allow white supremacist to speak on campus - The University of Florida has said that the likelihood of violence has caused it to take action to oppose permission for a white academic nationalist to speak on campus. ...
• OL Samuels dies; creative folk artist won state, national acclaim, family asks for help for expenses - O.L. Samuels, 85, was a boxer, bounty hunter, singer, arborist, minister and acclaimed folk artist whose unique carvings were recognized by the public, art collectors and museums including the Smithsonian. ...
• A free life is a miracle for Calvin Thomas after he serves 57 years of a death sentence - It is no small miracle that Thomas is alive. His death warrant was signed in the 1960's. He was moved to "The Ready Room" next to the electric chair as preparations were made for his execution. The courts granted a stay of execution hours before he was scheduled to be put to death. Now, he will enjoy a new life, out of prison. ...
• Aaron Hernandez left a message of eternal life as he willfully took his own life in prison - Aaron Hernandez was a gifted athlete who led a troubled life. But his suicide caught friends and family by surprise, a week after an quital in court on another case. ...
• Frosty the Snowman provided a chilly break from Florida's warmer winter weather - Visiting up North was an experience that a Floridian could enjoy, but coming home to warmer weather makes one appreciate Florida. ...
• Women prisoners count their blessings on a tearful Thanksgiving at Lowell Prison - Visits on Thanksgiving were all too short at Lowell Prison where children were asking "Why can't I stay with Mommy?" Columnist Jack Strickland visits at Lowell and writes a riveting story about the emotions of the day as families got together all too briefly. He came away with both a feeling of sadness and of joy. ...
• "Souls to the Polls" march re-enacts history to inspire students at FAMU to vote in the election - FAMU students recreated history on Sunday with a march to the polls to demonstrate the importance of voting and to inspire students to vote in the national election. ...
• Florida women's prison is nightmare as prisoners endure humiliation, poor medical care, rip-offs - Florida's major prison for women is an endless nightmare for those who have to endure the permanent psychological scarring that results from little privacy, no meaningful rehabilitation, general neglect of medical care by the prisons, and the rip-off of high prices for phone calls and items supplied by private contractors. ...
• Question is whether Adelson family was involved in Markel murder, and motives of the suspects - Questions remain unanswered about release of evidence and possible motives for murder - were suspects trying to extort money from Adelsons? ...
• Small explosion causes chaos at Florida A&M University - An explosion at the FAMU campus Thursday was actually a dishwasher catching fire. However it did cause a scare among faculty, staff and students at the Presidential Dining Hall. ...
• In a surprise appearance, Shaq has a ball inspiring neighborhood kids to dream big - A surprise visit by the former star basketball player to Gainesville and the police department brought out good feelings all around as kids got to play with superstar. ...
• 'Cash register justice' for the poor means no justice for many in Florida courts - Prosecutors now seek to extract fees from indigent defendents to help pay office costs, causing possible miscarriage of justice, says national justice center. ...
• If Jeb Bush ever really went to prison in Florida, he wouldn't get a happy reception - The disaster of corruption, privatized prisons, and loss of competent leadership in state prisons is Jeb Bush's legacy in Florida. ...
• Court fails to convict police officer in NC shooting death of former FAMU football player - Family pleads for calm as jury fails to find officer guilty in shooting death of Jonathan Ferrell in Charlotte; no decision yet on retrial. ...


CNN National Headlines
»
Charlottesville victim's mom has a message for white nationalists
»
Heather Heyer died 'fighting for what she believed in'
»
Explosive panel argument over Trump and race
»
America's complicated history with its Confederate past
»
Sen. Graham to Trump: 'Your words are dividing Americans'
»
Baltimore removes Confederate statues
»
Army chopper crashes off Hawaiian island
»
'Bathroom bill' dies in Texas legislature
»
Performer buses audience to Trump Tower
»
New 'Game of Thrones' leak hits season seven

NPR National Headlines
»
Phoenix Mayor Asks Trump To Delay Visit, Hoping For 'More Sound Judgment'
»
Rituals To Sprinkle A Little Magic Into Your Eclipse Experience
»
Joint Chiefs Denounce Racism After Trump's Comments
»
How My Little Community Garden Plot Went From Flop To Flourish
»
Driver Faces 5 Charges — And Potential Death Penalty — Over Immigrants' Deaths
»
Make Your Own Eclipse Viewer
»
Torches Replaced By Candlelight As Thousands Gather For Charlottesville Vigil
»
He Crossed The Border In A Packed, Unventilated Trailer And Survived
»
Many Nurses Lack Knowledge Of Health Risks To Mothers After Childbirth
»
Federal Appeals Court Says Arkansas Can Block Medicaid Payments To Planned Parenthood

CNN World Headlines
---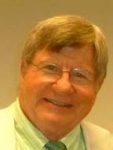 Opinion...
Mom refuses to send kids to school program to honor city's cops - the family suffered enough
--- Advertisement ---
January 12, 2015
By Jack Strickland
The young mother refused to salute the police. She kept her two children home from school on Friday so they did not have to honor cops.

Some feathers were ruffled. At a time when policemen are under attack, public support is very important. Policemen need to know the public has their back. Cops need to know they are appreciated.

Toward that end, North Beardslep Elementary School in Bakersfield, California set Jan. 9 as "Police Appreciation Day."
The principal at the Bakersfield school directed students to wear blue on Friday as a show of solidarity with the Bakersfield police department.
Students were directed to write a letter of appreciation to the local police. They were told nothing negative would be tolerated. Guidelines were provided for the young students. They could write, "Thank you for arresting the bad guys" or "Thank you for saving our city."

Aimee Williamson, the school principal led the campaign. She had a vested interest in promoting the "Police Appreciation Day." Her husband is the Bakersfield chief ofpPolice.

Alacia Moore was deeply offended. She is the mother of two students at the school. Her son and daughter love school and are gifted students. Her seven-year-old daughter had a perfect attendance record. It was with great reluctance that she kept her home from school on the day of the salute.

She felt she had no choice. Ten years ago, the father of the brother of her child was brutally beaten to death by members of the Bakersfield police department. Alicia Moore refused to allow her children to be subjected to a salute to the men and women who wear the uniform of the murderers of her former husband.

The facts surrounding the murder of James Moore are not in dispute. He was arrested after he was accused of making a verbal threat. For reasons that are not clear members of the Bakersville police department singled him out for abuse.
They took him to jail. While he was chained in leg irons and was handcuffed with his hands chained to his belt, as many as 15 police officers took turns beating him over a period of several hours. Court records claim they used night sticks, fists, knees, and elbows to inflict Moore's injuries. When he was knocked to the floor, female officer Roxanne Fowler kicked him, repeatedly, in the head with steel toed boots.

More was comatose when he was transported to the hospital. On life support he died a few days later.

While he was unconscious and on life support in ICU officer Ralph Contteras took a picture on his cell phone of Moore, showing his horrific facial injuries. He circulated the picture on social media, bragging, "Look, we Fuc*** this guy up."

Normally, policemen only get a slap on the wrists from the courts when they are convicted of crimes. Largely, because he took that picture and bragged about what he had done, Contteras was sentenced to 15 years in prison after he was convicted of murder.

Fowler entered into a pretrial plea bargain to avoid trial and was sentenced to two years probation. A third police officer, Daniel Lindini, was convicted at trial and was sentenced to two years in prison.

The City of Bakersfield settled a lawsuit brought in the names of James Moore's two sons. The city paid $6,000,000. Attorneys for the boys said the death was so brutal and so egregious the case would have been worth between $25-30 million if it had gone to trial.
They said a trial with appeals would have delayed collecting the awarded amount for as much as 10 years. They said they settled for the lesser amount to get the money immediately because the boys needed it growing up without a father.

Alacia Moore was deeply offended by the school's directive that students salute and honor the Bakersfield police department. She is outraged that her children were required to participate. She has asked Principal Williamson not to involve her children in any of her personal campaigns in the future.