Recent Opinion Content
• I wish I would have hugged my Dad who taught me so many lessons about life
• March in Washington helps revive spirits of marchers, sets up challenge for the future
• Drug addicts fight, sometimes lose, but agency keeps offering hope to community
• Drug addicts get
• Southern Scholarship Foundation offers welcome for honors students
• Real story: Time heals old split over FSU game, wish to return, as Spurrier comes home to cheers
• Encounter with a manatee on kayak trip down the Wakulla River
• Gay marriage decision is intriguing as we look at the opinions of Supreme Court justices
• There are just no guarantees in a presidential election
• Governor doesn't know how to govern, should resign and go back to private business
• A night to remember as UF champion gymnastics team salutes cancer patients with "magic medicine"
• Loss of limb no barrier for people in new support group in town
• Mom refuses to send kids to school program to honor city's cops - the family suffered enough
• Early Christmas miracle came at cash register as customer struggled to pay for her groceries
• Porsche made me feel like a million dollars

Recent TTN News Content
• Aaron Hernandez left a message of eternal life as he willfully took his own life in prison - Aaron Hernandez was a gifted athlete who led a troubled life. But his suicide caught friends and family by surprise, a week after an quital in court on another case. ...
• Frosty the Snowman provided a chilly break from Florida's warmer winter weather - Visiting up North was an experience that a Floridian could enjoy, but coming home to warmer weather makes one appreciate Florida. ...
• Women prisoners count their blessings on a tearful Thanksgiving at Lowell Prison - Visits on Thanksgiving were all too short at Lowell Prison where children were asking "Why can't I stay with Mommy?" Columnist Jack Strickland visits at Lowell and writes a riveting story about the emotions of the day as families got together all too briefly. He came away with both a feeling of sadness and of joy. ...
• "Souls to the Polls" march re-enacts history to inspire students at FAMU to vote in the election - FAMU students recreated history on Sunday with a march to the polls to demonstrate the importance of voting and to inspire students to vote in the national election. ...
• Florida women's prison is nightmare as prisoners endure humiliation, poor medical care, rip-offs - Florida's major prison for women is an endless nightmare for those who have to endure the permanent psychological scarring that results from little privacy, no meaningful rehabilitation, general neglect of medical care by the prisons, and the rip-off of high prices for phone calls and items supplied by private contractors. ...
• Question is whether Adelson family was involved in Markel murder, and motives of the suspects - Questions remain unanswered about release of evidence and possible motives for murder - were suspects trying to extort money from Adelsons? ...
• Small explosion causes chaos at Florida A&M University - An explosion at the FAMU campus Thursday was actually a dishwasher catching fire. However it did cause a scare among faculty, staff and students at the Presidential Dining Hall. ...
• In a surprise appearance, Shaq has a ball inspiring neighborhood kids to dream big - A surprise visit by the former star basketball player to Gainesville and the police department brought out good feelings all around as kids got to play with superstar. ...
• 'Cash register justice' for the poor means no justice for many in Florida courts - Prosecutors now seek to extract fees from indigent defendents to help pay office costs, causing possible miscarriage of justice, says national justice center. ...
• If Jeb Bush ever really went to prison in Florida, he wouldn't get a happy reception - The disaster of corruption, privatized prisons, and loss of competent leadership in state prisons is Jeb Bush's legacy in Florida. ...
• Court fails to convict police officer in NC shooting death of former FAMU football player - Family pleads for calm as jury fails to find officer guilty in shooting death of Jonathan Ferrell in Charlotte; no decision yet on retrial. ...
• Carson wins best dressed while Trump brings up the rear in the clash of haberdashery at GOP debate - Who was dressed to win the recent GOP debate? Who wore the most stunning tie, and the best cut suit? Looks like neurosurgeon Ben Carson knows how to dress. Donald Trump, who sells a line of clothing, ironically finishes last. ...
• FSU could receive NCAA sanctions similar to those of Penn State sex scandal - Recent events will add up to more problems for Florida State University when NCAA and Title IX investigators report their findings. ...
• Gators end Florida State's baseball hopes in big wins in Gainesville; on to the Series - Getting back into the College World Series was a dream for both teams, but the Gators managed to teach Florida State a lesson or two. ...
• Miracle of heart transplant puts 'inoperable' Rachel, 10, back in the arms of her new family - The dramatic story of how 10-year-old Rachel McCary got her new heart and a new chance to live is told by Jack Strickland who watched closely at the hospital in Gainesville while a miracle was performed. ...


CNN National Headlines
»
By the numbers: How Trump stacks up after 100 days
»
How artists are marking Trump's 100th day in office
»
Former DNC chair slams Trump's 'irrational and extreme agenda'
»
Trump: Don't worry, we'll build the wall
»
Protesters take on Trump's climate policies -- and the heat
»
EPA removes climate change information from website
»
Del. senator slams Trump's N. Korea tweet: 'No longer reality TV'
»
Democrats' Senate math problem
»
Trump labels MS-13 public enemy No.1
»
US yellow fever vaccine supply will run out this summer, CDC says

NPR National Headlines
»
U.S. Rep. Ros-Lehtinen, First Cuban-American Elected to Congress, Retiring Next Year
»
How Lives On Both Sides Of Border Towns Have Changed Since Trump Took Office
»
Barbershop: Trump's Contentious, Yet Symbiotic Relationship With The Media
»
Trump Invites Controversial Philippines Leader To White House
»
Trump Stars On Stage He Built Himself, Far From Washington
»
President Trump's First 100 Days, In Photos
»
The Los Angeles Riots, Race And Journalism
»
Reporters Gather For White House Correspondents' Dinner
»
Thousands March In D.C. To Protest Trump Climate Policies
»
The Call-In: Your Stories About Veterans Affairs

CNN World Headlines
---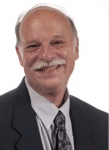 Opinion... Mike Abrams
There are just no guarantees in a presidential election
--- Advertisement ---
July 13, 2015
The history of the United States being as unpredictable as it is, it's useful to reflect upon what is usually discerned as the wisdom of the voting public.
The ad which said "this is not your father's Oldsmobile" fell prey to the fact that this car is no longer manufactured . . . and so it is with politicians who try to sell themselves as experts in all fields of endeavor.
I think it's probably instructive to look at the series of presidents who followed the eminent professor and Democrat Woodrow Wilson into office. People were tired of war, and tired of politics. It was an era of isolationism. Harding, Coolidge and Hoover, all Republicans, were all touted as people who could guide the country into safe harbor after World War I. Harding, the only newspaper editor ever to become president, spent a lot of his time playing cards and drinking whiskey in office, while he hid his mistress in a closet, beyond the eye of his wife.
Florence Harding, in fact, was the real progressive in the family. The Harding administration was mired in scandal, especially regarding the oil interests of his cabinet members. It is worth noting that Harding, handsome as he was blithering and glib, was the first president elected to the high office after women were given the vote.
The second man, Coolidge, was a non-entity who sent armed soldiers to put down labor unrest. It was thought that Coolidge was some kind of stoic philosopher, but in reality he was a kind of saturnine cipher whose words, when transcribed, showed someone fully the equal of Harding in intellectual ability. Grim, weaned on a pickle, he presided over the roaring 20s and made it out of office just when the roof caved in.
Then we had Hoover, a man of great intellect, an engineer who organized food drives in Europe after the war, and who brought a set of credentials as a great builder into office that none could dispute. He also brought a seeming hubris and arrogance and a real inability to relate to the hungry families in the grip of the Depression. This is strange, because he had a lot of potential. He could analyze a problem. He could even write about it. But he could not stir the public.
If there were any reason to vote for these men, it might have been that people were simply looking for someone who could drive the car rather than race it down the track. The country settled for more than a dozen years of mediocre leadership under men whose flaws became evident when they were given the reins of great power provided in the constitution. These were the heirs of Washington, Jefferson, Adams, Lincoln.
It is said that the it is only divine providence that has protected the United States from the troubles of most of the world. We've suffered through presidents who probably knew more about playing poker than foreign affairs. We probably have people running for president this year who have never learned to use a computer or even a screwdriver, who suffer from a blind arrogance and egotism that rest just this side of a Napoleonic complex - something best treated in therapy.
No matter what the choices, somehow the country has survived. We even survived Harding, Coolidge and Hoover, somehow. There are just no guarantees in a presidential election.