About David Abrams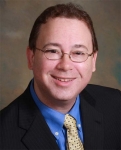 David Abrams is an attorney at the Law Office of David H. Abrams in Tallahassee, Florida. He studied law at City University of New York Law School. He is a native of Westmoreland, New York. His practice assists those facing foreclosure, debt collection lawsuits, or dealing with a loss of income associated with illness or injury. He also assists with issues of estate planning and guardianship. He is married to Barbara Demby Abrams. More information, including "The People's Law Podcast" is available at
http://bigbendbankruptcy.com
Recent You And The Law Content
• Know your rights when debt collectors come calling - Debt collectors often use psychological warfare and make threats that are illegal under Florida law....
• Early lawyer involvement in tenant problems and foreclosures may prevent eviction, loss of home - Renters should not assume they can stay on rent-free during a foreclosure. ...
• The Consumer Financial Protection Bureau opens its doors - This is both a historic event and a great opportunity for the American people to create a stronger and fairer economic future...

Recent TTN News Content
• The down and out: tales of people trapped in a storm that wrought havoc in Florida - The down-and-out victims of Hurricane Irma come from various walks of life, and many of them are in Florida's prison system. This is their story....
• Hurricane is coming, batten down the hatches - Preparations are essential as storm approaches the Tallahassee area ...
• Out for repair - Off for repairs ...
• UF will not allow white supremacist to speak on campus - The University of Florida has said that the likelihood of violence has caused it to take action to oppose permission for a white academic nationalist to speak on campus. ...
• OL Samuels dies; creative folk artist won state, national acclaim, family asks for help for expenses - O.L. Samuels, 85, was a boxer, bounty hunter, singer, arborist, minister and acclaimed folk artist whose unique carvings were recognized by the public, art collectors and museums including the Smithsonian. ...
• A free life is a miracle for Calvin Thomas after he serves 57 years of a death sentence - It is no small miracle that Thomas is alive. His death warrant was signed in the 1960's. He was moved to "The Ready Room" next to the electric chair as preparations were made for his execution. The courts granted a stay of execution hours before he was scheduled to be put to death. Now, he will enjoy a new life, out of prison. ...
• Aaron Hernandez left a message of eternal life as he willfully took his own life in prison - Aaron Hernandez was a gifted athlete who led a troubled life. But his suicide caught friends and family by surprise, a week after an quital in court on another case. ...
• Frosty the Snowman provided a chilly break from Florida's warmer winter weather - Visiting up North was an experience that a Floridian could enjoy, but coming home to warmer weather makes one appreciate Florida. ...
• Women prisoners count their blessings on a tearful Thanksgiving at Lowell Prison - Visits on Thanksgiving were all too short at Lowell Prison where children were asking "Why can't I stay with Mommy?" Columnist Jack Strickland visits at Lowell and writes a riveting story about the emotions of the day as families got together all too briefly. He came away with both a feeling of sadness and of joy. ...
• "Souls to the Polls" march re-enacts history to inspire students at FAMU to vote in the election - FAMU students recreated history on Sunday with a march to the polls to demonstrate the importance of voting and to inspire students to vote in the national election. ...
• Florida women's prison is nightmare as prisoners endure humiliation, poor medical care, rip-offs - Florida's major prison for women is an endless nightmare for those who have to endure the permanent psychological scarring that results from little privacy, no meaningful rehabilitation, general neglect of medical care by the prisons, and the rip-off of high prices for phone calls and items supplied by private contractors. ...
• Question is whether Adelson family was involved in Markel murder, and motives of the suspects - Questions remain unanswered about release of evidence and possible motives for murder - were suspects trying to extort money from Adelsons? ...
• Small explosion causes chaos at Florida A&M University - An explosion at the FAMU campus Thursday was actually a dishwasher catching fire. However it did cause a scare among faculty, staff and students at the Presidential Dining Hall. ...
• In a surprise appearance, Shaq has a ball inspiring neighborhood kids to dream big - A surprise visit by the former star basketball player to Gainesville and the police department brought out good feelings all around as kids got to play with superstar. ...
• 'Cash register justice' for the poor means no justice for many in Florida courts - Prosecutors now seek to extract fees from indigent defendents to help pay office costs, causing possible miscarriage of justice, says national justice center. ...

<! end col_right -->
David Abrams' - You And The Law...
Early lawyer involvement in tenant problems and foreclosures may prevent eviction, loss of home
By: David Abrams
January 24, 2012

I was watching the proceedings in our local County Court recently when a case was called involving a couple who were facing eviction because they had stopped paying rent after receiving a foreclosure notice.
Without the assistance of a lawyer, they informed the Court that they didn't know what to do when they were served a copy of a foreclosure lawsuit. They expressed feelings of betrayal and exploitation that their landlord had defaulted on his mortgage payments while they had previously been diligent in making their rent payments. When they were served a copy of the foreclosure lawsuit they stopped paying the rent.
They were afraid that the rent would be wasted because they didn't know how much longer they would be able to stay in their home. Also, they weren't sure if they should be paying their rent to the bank, the court, or to the landlord. Trust with their landlord had been broken and his assurances that they were not facing immediate loss of their home were not reassuring. The landlord, upset at not receiving the rent, then filed an eviction action against the couple.
Fortunately, this couple had saved their rental payments and, when the eviction was filed, had the money available to pay the rent into the Court.
Ultimately, the couple was able to save their rental home, but only after paying the past due rent, late fees, court costs, and the landlord's attorney fees. It was an expensive mistake not entirely of their own making. I know from my own clients' experiences that this scenario is hardly unique.
The law requires that tenants residing in a residential property that is subject of a foreclosure action be served with a copy of the foreclosure lawsuit.
This is because the tenant has an interest in possession of the property and the foreclosure could potentially impact that possessory right. A tenant has a right to be heard in a foreclosure, although few file a response or seek legal representation. Many tenants who receive foreclosure lawsuits simply stop paying rent and move from the property.
This is unfortunate because it can create legal problems for the tenant and leaves the landlord, creditor, and community with an empty property.
It is important that tenants understand that foreclosure does not mean that they will be immediately subject to eviction from their rental property. In 2009 Congress passed the "Protecting Tenants at Foreclosure Act" which created important protections for renters whose landlords loose their property to foreclosure.
This law was scheduled to expire in December 2012, but has since been extended until 2014. Tenants must, at a minimum, be given 90 days after a foreclosure sale to vacate the premises. Given that foreclosure lawsuits often languish in the Courts, sometimes taking a year or more to complete, a tenant may complete their lease prior to a foreclosure sale.
Payment of rent during foreclosure is an important concern for tenants. First and foremost, a tenant should not simply stop paying rent. However, the question does sometimes arise as to who is the proper recipient of the rent payment? Tenants who are confused regarding their rights and responsibilities should contact an attorney for guidance.
Under no circumstance should the tenant assume that a foreclosure means they can stay in the property rent-free. If the landlord disappears, as sometimes happens, the rent should be saved in the event that back rent needs to be paid in order to remain in the property.
The importance of a tenant obtaining early competent legal counsel cannot be understated.
This is a complicated area of law that requires knowledge of residential landlord tenant law, foreclosure, contracts, and civil procedure. Even a tenant who simply wants to terminate his or her lease due to the foreclosure faces procedural requirements that left unfulfilled could result in liability for rent due for the duration of the lease. Therefore, early lawyer involvement for the tenant is very valuable.
There are a number of options available for tenants seeking legal counsel.
Tallahassee has several lawyers who limit their representation to tenants only and who provide free 30-minute consultations. Additionally, Legal Services of North Florida runs a homelessness prevention program for clients who meet their income qualification